Are you thinking of buying a home in the UK and feeling overwhelmed by all the technical jargon that comes with it? Are terms like "under offer" throwing you for a loop? Do you want to understand how long the process is? You're on the right track.
Understanding the terms used in the property market can help you make a better choice when you need to sell a house fast or buy one. So, let's get started.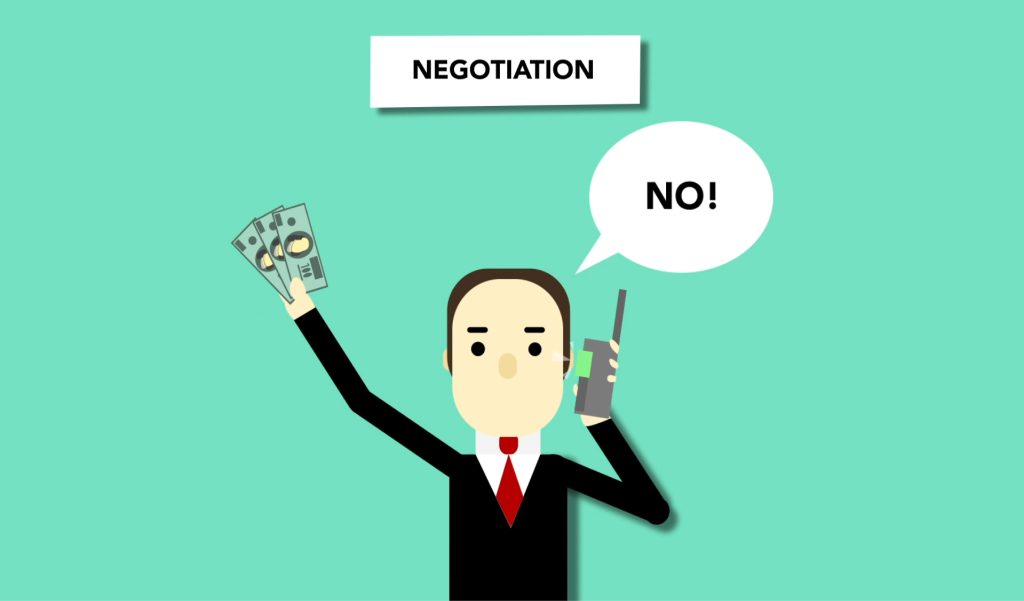 What Does "Under Offer" Mean?
Before we address the term, let's understand how the housing market works. A seller puts a house on the market, and then potential buyers make offers to purchase it.
If a seller receives an offer from a buyer but is still considering it, they would declare the property under offer. It means that the seller has received a provisional proposal from the buyer but hasn't committed to it yet.
It also makes the property appear more available in the market. The seller is still open to offers. Cash home buyers can submit a competitive offer if the existing one isn't accepted. As a seller, you must know a few tips on how to sell a house fast for cash.
The Significance of "Under Offer" in the Property Sales Process
Some sellers also use "Under Offer" to attract more buyers to act fast. They would list the property as "Under Offer" even if there has been no interest in it. If you're a cash house buyer in Derby, for example, we recommend researching and verifying the offer's authenticity.
Nonetheless, this stage is seen as a significant step in a rapid house sale, and there are several reasons why.
A Signal of Serious Interest
When a property is listed as "Under Offer," it signals to other potential buyers that someone else is seriously interested in the property. It can create a sense of urgency among other buyers, who may be more motivated to make an offer or increase their bid to secure the property.
A Chance to Negotiate
Even though the property is under offer, negotiations can still occur until contracts are exchanged. If the seller receives a higher offer during this stage, they may choose to accept it instead. It is why some agents may continue to conduct viewings and even take backup offers.
A Step Towards Exchange
Once the buyer and seller agree on a price and any other terms of the sale, the next step is to exchange contracts. Until this happens, either party can still back out of the deal.
However, being "Under Offer" signals that the buyer and seller have made significant progress towards completing the sale.
Reduced Marketing Efforts
While a property is under offer, the seller may reduce their marketing efforts, such as taking down listing photos or cancelling scheduled viewings. It is because they already have a potential buyer, and it may not be necessary to continue advertising the property.
Understanding the Timeline for Completion after "Under Offer"
Technically, the house can remain under offer till the contracts are made and exchanged. There is no definitive timeline for how long this process should take. The timeline varies from case to case and depends on the parties involved in the sale.
While The Advisory suggest that a typical sale should take an estimated 11 weeks from offer to completion, it is not always certain.
Common Factors that Can Affect the Completion Timeline
Several common factors can affect the completion timeline after a property is listed as "Under Offer." Some of these factors include:
Delays in the Mortgage Application Process
If the buyer is getting a mortgage to finance the purchase, delays in the application process can cause a delay. It can be due to issues such as the lender requiring additional documentation or the property valuation taking longer than expected.
Issues with the Property Title
The conveyancing process involves the buyer's solicitor conducting searches and enquiries to ensure that the property is legally sound and there are no outstanding issues or debts. The process may delay if there are any problems, such as a boundary dispute or a planning permission issue.
Delays in the Conveyancing Process
The conveyancing process can be complex, and delays can occur for various reasons. A few examples are a high workload for the solicitor, issues with obtaining necessary documentation, or the need to clarify specific transaction details.
Property Chain Issues
In some cases, a property sale may be part of a chain of transactions where several properties are being bought and sold in a linked sequence. If there are issues with one of the other transactions in the chain, this can cause delays in completion for all the properties involved.
Unforeseen Events
There can be unforeseen events that can cause delays in completion. For example, if a party involved in the transaction contracts an illness or becomes ill, this can cause a delay. Extreme weather events like flooding can also cause delays due to disruption to the postal service or access roads.
The Role of Solicitors and Estate Agents in Ensuring a Smooth Completion
Both solicitors and estate agents can help ensure a smooth completion process by being proactive, responsive, and communicative. They can also help to identify potential issues early on and work to resolve them before they become bigger problems. By working together, both professionals can help ensure the process is as stress-free as possible.
Here's a breakdown of their responsibilities:
Solicitors
The solicitor represents the buyer or seller in the conveyancing process, which involves legally transferring ownership of the property. They ensure all legal requirements are met and that all documentation is in order. They conduct searches to check for issues affecting the property, like outstanding debts or planning permission issues.
Estate agents
Estate agents represent the seller in the property sale process. They market the property to potential buyers, arrange viewings, and negotiate offers on behalf of the seller. They also liaise with the buyer's and seller's solicitors to ensure that the sale progresses smoothly. But there are ways to sell a house fast without an estate agent.
Final Thoughts
The process of going "under offer" can be a stressful time for buyers and sellers alike. By understanding the factors that can affect the completion timeline, buyers and sellers can be better prepared for any potential delays. We recommend staying in contact with the estate agent and solicitor throughout the process in order to stay informed of any changes or issues that may arise. If you're looking for cash house-buying companies, get in touch with Zoom Property Buyers.