Selling a house with structural problems can be tricky if you're looking for a fast house sale. A lot of property buyers are in the market for an easy sale, and looking for a house they can walk into with little to no DIY needed. If you have to
sell a house
with a structural problem, first, think about the extent of the problem and the solution before you worry about your sale, then consider how much time you've got. Remember, there are so many different routes to
selling a house
nowadays. You will find option that works for you regardless of your situation. Not only that, but insurance can be claimed for some structural problems.
What is a structural problem?
Structural problems in the home can be caused by a host of things such as design flaws, poor building materials, shoddy workmanship or even age; sometimes houses start to develop structural faults over time. If you're not sure if you have a structural problem you can look out for some signs including: termites, sagging roofs and leaks, wall and ceiling cracks, uneven floors, damp floors, timber rot, crumbling concrete, warped ceilings, gaps between walls or floors and more. Unfortunately for some, some structural problems have a knock on effects and cause other problems and generally, without intervention, structural problems get worse over time. There's no doubt that selling a house with a structural problem adds a layer of difficulty when it comes to a fast house sale, but it is still possible to sell.
Why are Houses with Structural Problems Difficult to Sell Fast?
Ultimately, homes with structural problems are likely to bring with them health and safety issues. If the structural integrity of the house is compromised
property buyers are going to be nervous. In extreme cases houses can collapse. If you want to sell a house with a structural problem, the property buyers…or you, as the seller could be facing additional costs. First there's the house survey that we advise you (or the buyer) gets before the sale is complete – that will determine the properties condition. If the survey identifies structural problems, then fixing even minor issues is pretty expensive. It's also important to note that if you're selling a house with structural problem you may be obliged to
declare this before the house sale. Other additional costs include fixing the issue(s) identified. For example, subsidence is a common structural problem that happens when the ground underneath a house starts to sink. Insurance company, Admiral quote Homebuilding & Renovating magazine as placing an estimated cost of £10,000 to £15,000 to underpin the average British home. Of course, if your home is more expensive then the costs will likely rise. In the same article, Admiral state that this can be covered by insurance depending on the circumstances, so it could be worth checking in with your insurance company before you start the selling process.
How to Sell a House Fast with Structural Problems
You can see that selling a house with a structural problem can add extra stress to the selling process and if you want to
sell your house fast it is going to slow the process down significantly. If you're going to sell your house, the best way is to identify what the problems are and then find a quote to fix before you start the sale process. This way you can inform your property buyers with everything they need to know upfront. Alternatively you could even decide to fix it yourself and/or involve your insurance company. If fixing it yourself isn't an option, then you've still got an option to sell your house fast and that's a
fast house buyer. Fast house buyers are cash buyers. A fast house buyer will generally buy any home and process the sale quickly, regardless of the state of the property.
If you choose to use us, Zoom
property buyer to process your fast house sale we can do it within 7 days. Our fast house sale process is simple – you fill out a form, our expert team call you within 24 hours and before you know it we'll meet you at the property and provide an estimated cash offer. Within 7 days you could see the money in your bank and the stress of structural problems will be no more!
Contact Us for a Fast House Sale
If you'd like to discuss a fast house sale with our expert team, do not hesitate to get in touch! Call Today: 0333 880 436 Email: info@elevatefunddev.wpengine.com Or use the contact form on our website.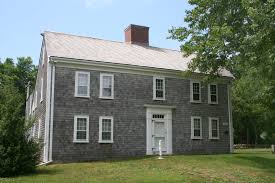 For property sellers who want a seamless and fast house