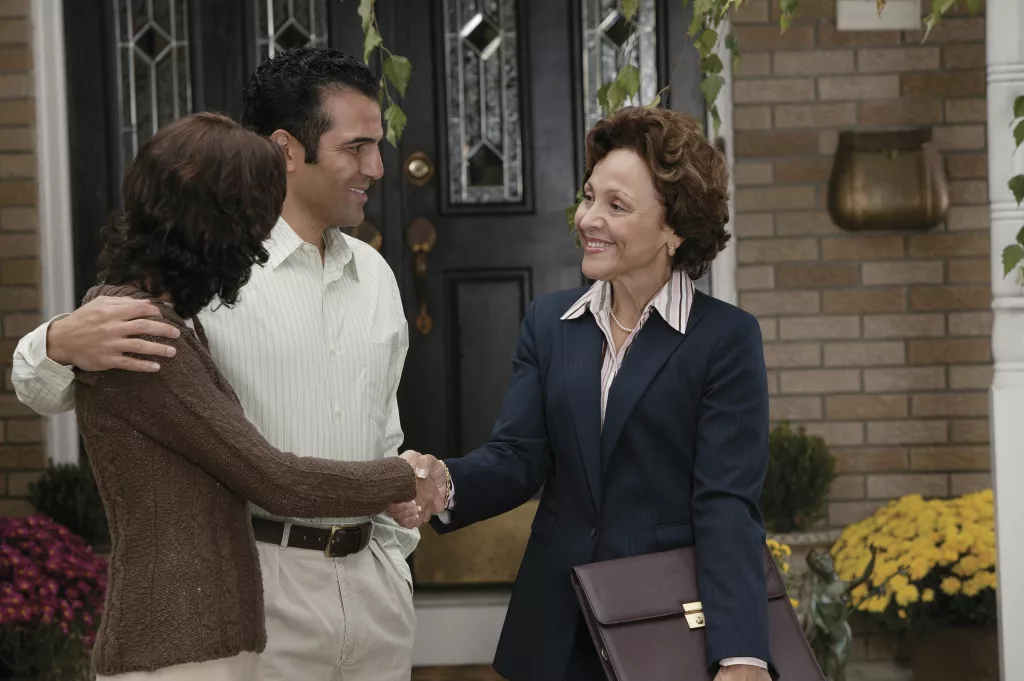 A property inspection by a qualified surveyor is a crucial part of the home-selling process.
As a buyer, you have peace of mind that the property you're buying is in good condition. Equally, identifying any potential issues with the property prepares you for repairs you may have to undertake after purchase, and can be a bargaining chip when it comes to negotiating the final sale price.
And as a seller, you can rest assured that a surveyor will pick up on any issues at the point of sale to prevent problems with undisclosed faults later down the line once your buyer has moved in.
What do surveyors do?
Property surveyors, or chartered surveyors, are professionals trained to assess a building's condition. They advise potential buyers and sellers about the physical state of the property and any hidden issues that may not be apparent during a typical viewing.
Their role extends beyond the superficial condition of the building. Property surveyors will also examine the quality of construction, legal boundaries, any structural issues, and more. This thorough examination helps to safeguard the buyer's investment and ensure the seller's full disclosure.
Types of House Surveys
The Condition Report
This is the most basic survey and is best suited for new properties without visible issues. It focuses primarily on urgent defects and is not detailed.
Homebuyer's Report
A Homebuyer's Report is more in-depth, including an assessment of the property's condition, its value, and any significant problems requiring urgent attention.
Building or Structural Survey
The most detailed survey, a Building or Structural Survey, is often used for older homes or those in poor condition. It involves a comprehensive inspection of both visible and hidden elements of the property.
What Do Surveyors Look For – A Detailed Breakdown
Outside the Property
The surveyor's inspection begins from the exterior of the house, inspecting elements such as the condition of the walls, doors, and windows, the roof's state, the guttering, and drainage system.
Inside the Property
Internally, surveyors will assess the overall condition of the property's structure, including walls, ceilings, floors, and doors. They'll also evaluate the state of fixtures such as the fireplace or fitted wardrobes.
Roof Space
If accessible, the roof space is inspected for the state and stability of the roof structure, signs of leaks, and the condition and adequacy of insulation.
Services
Electrical, heating, and plumbing systems are reviewed for their apparent condition. Comprehensive tests might not be performed, but a visual inspection can give a good indication of their state.
Property Boundaries and Surroundings
This involves reviewing the garden, fences, walls, and any outbuildings. The surveyor will also look at the property's position concerning neighbouring properties and any potential disputes or issues.
Decoding what surveyors look for during a house survey is an essential step in making informed property decisions. Whether you're a buyer or a seller, being savvy about these checks can save you time, money, and unnecessary stress.
What to do if a survey shows problems?
For buyers
If a house survey reveals issues, don't panic. It's not uncommon to find at least a few problems, particularly with old properties. What's important is the severity and implications of them.
Discuss your concerns with your surveyor to gauge the potential cost of repairs – you can use this to renegotiate the house price, or even ask the seller to fix the issues before completing the sale.
In cases where significant structural problems have been highlighted on the survey, you might choose to pull out of the purchase – either way, the role of a professional survey is to help you make an informed choice about your investment.
For sellers
Following your survey, if there are significant issues with the house, it can significantly impact the buying process.
If as a seller your home returns issues on the survey, it is unfortunate, but much better than the alternative. If major problems are found only after the house has been sold, you could face consequences for failing to disclose.
Once the issues have been identified on the survey, your buyer may request a discounted price if they still choose to purchase the property. Alternatively, if they are dissuaded and pull out of the sale, your estate agent may recommend lowering the asking price. You can also choose to have the issues resolved yourself, but this can be just as costly as taking a lower offer.
If you are struggling to sell your home for any reason, including structural issues identified on the survey, you can find cash property buyers such as Zoom who will help you get your property sold quickly. We buy homes in a range of conditions and aim to process sales as quickly as possible, getting your house sold fast, without the hassle.
Requesting a quote is free and comes with no obligation – give us a call today or get in touch online.
Why should I get a house survey?
 A house survey helps identify potential structural issues, legal anomalies, or other problems that might affect the property's value or your enjoyment of it. It's a vital step to ensure you're making a sound investment.
What types of issues can a house survey uncover? 
A house survey can uncover a wide range of issues, from structural problems like subsidence or damp, to issues with utilities or potential legal disputes over boundaries.
Do surveyors check plumbing and electrical systems? 
While surveyors don't typically conduct detailed tests on these systems, they do a visual inspection and will highlight any visible issues or potential concerns.
How much does a house survey cost? 
The cost of a house survey depends on the type of survey and the property's size and location. It's always advisable to get a quote from a few surveyors before deciding.
Can I negotiate the property price based on the survey? 
Yes, the results of a house survey can be used as a negotiation tool. If the survey uncovers issues that will require costly repairs, it's reasonable to negotiate the price down to reflect these future costs.
What if I disagree with the surveyor's report?
If you feel the surveyor's report is incorrect or misleading, you can raise your concerns with the surveyor or the company they work for. In some cases, you may want to get a second opinion from a different surveyor.