When it comes to selling a house there's a lot to think about. There is a reason selling a house is one of the most stressful things you can do. When you add the need for a fast house sale stress can creep up pretty quickly! One thing that might help ease the pressure of selling a house is knowing the answer to the question 'what documents do you need to sell your house?' We're sharing what you need and how you can get your hands on the paperwork for selling a house.
There's no denying that there are a lot of forms needed to sell a house, but you can streamline the process by preparing things early on. If you want to sell your house fast, try and gather these eleven documents. Don't stress too much over paperwork for selling a house, remember that you will have help from a solicitor, conveyancer or estate agent who can support you.
Paperwork needed for selling a house
Management information pack
This is a crucial piece of paperwork for selling a house and it can be time-consuming to get your hands on. So, if you want to sell your house fast this is something to prioritise where paperwork is concerned.
There are two ways to acquire this pack: through your solicitor or you can get it yourself through a managing agent of freeholder.
It can take a couple weeks for this pack to arrive, so suggest you choose the method you can move with the quickest.
Proof of identity
Proof of identity should be an easy one, as it's fairly standard. Typically to prove identity you need to provide proof of address and photo identification.
Examples of suitable documentation for proof of identity:
– Proof of address using a bank statement or utility bill
– Proof of identification can be a passport or driving license
If you don't have these and you want a fast house sale, then it might be more time-efficient to apply for a driving license.
Leasehold/shared freehold documents
It should be obvious which documents you need to supply for this one, as you should know whether you live in a leasehold or freehold property.
If it's leasehold, share the lease. If it's freehold you provide the share certificate.
Energy Performance Certificate (EPC)
This is a document you have likely seen before. The Energy Performance Certificate (EPC). In fact when you go to ask the question 'what documents do you need to sell a house?' this is probably one that comes to mind! It's a document that's shared for every property – buying and rentals too.
This is the sort of document that you can easily misplace! If that happens it's easy to order a new one.
Property Title Deeds
Property title deeds are important paperwork for selling a house. This deed proves that you are the homeowner.
This document, in many cases can easily be acquired early on to help with a fast house sale. If you haven't already got it all you need to do is contact the solicitor you used to buy the house and ask for a copy. Alternatively you can try and find the official deeds from the Land Registry. If a solicitor or land registry can help, then it's an easy problem to solve!
However, if you continue to struggle to locate the deeds you will have to go through the process of obtaining a 'Title Absolute'. This is more admin time to sort out, but it's essential paperwork for selling a house fast. Try and obtain this one early.
Fittings and Contents Form (TA10)
If you're wondering 'what forms do I need to sell my house' then there are two that can't be avoided. The fittings and contents form, also the TA10 is a form that benefits both the seller and the property buyer.
In this form you will agree on what's included in the sale of the home. It might include items like curtain rails, white goods, curtains etc. Garden and outdoor spaces and their fittings and fixtures are also included in this form.
Property Information Form (TA6)
The second form needed to sell a house is the Property Information Form, also called the TA6 form.
This document is a big one, and it mostly benefits the property buyer. The TA6 details everything about the current state of the property – from neighbour boundaries, to existing problems, historical problems, neighbour disputes and more.
Although the contents are fairly monotonous it is worth starting this form early on, incase you stumble across something you can't immediately answer.
FENSA Certificates for Windows and Doors
Since 2002, FENSA certificates are provided when windows and doors have been replaced.
Check the records if you don't already have a document and know you should. You can always reach out to the previous owners if you can't find the form.
Replacement Boiler
It can be surprising to dig in and answer the question what forms do I need to sell my house or 'what documents do you need to sell your house'. There are quite a few important and crucial documents and replacement boiler documentation is one of them.
Try and get your hands on an updated replacement boiler document as property buyers could insist on this.
Electrical Certificates
Any electrical works needs a certificate. If you've had an electrician in they should provide you with the building regulations compliance certificate or an electrical safety certificate.
Alterations and Extension Documentation
If you've extended or altered the house in any way you must share this with the potential property buyer. This is done through a document required to sell your house. It will prove that you followed legal processes and that planning permission, if required, was approved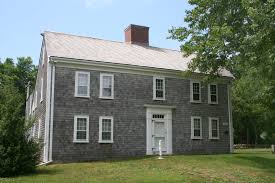 For property sellers who want a seamless and fast house