When you're ready and waiting to move home, every day makes a difference! You can't wait to get the keys, move in and start making your new house your own.
But some things, like time, are simply out of your control. There are multiple stages, many complex documents to sign, and a lot of chasing to be done. If you're new to this, please read our ultimate home sellers guide for more details on the overall process. 
A seller hoping to sell their home quickly will also want to complete the purchase as soon as possible. But the timelines can vary depending on what location you're in. If you're looking to sell in Manchester, the timeframes will differ compared to selling in London, for example.
So, if you are eager to find out how quickly can a house sale go through, you must understand the involved processes first. Let's dive in.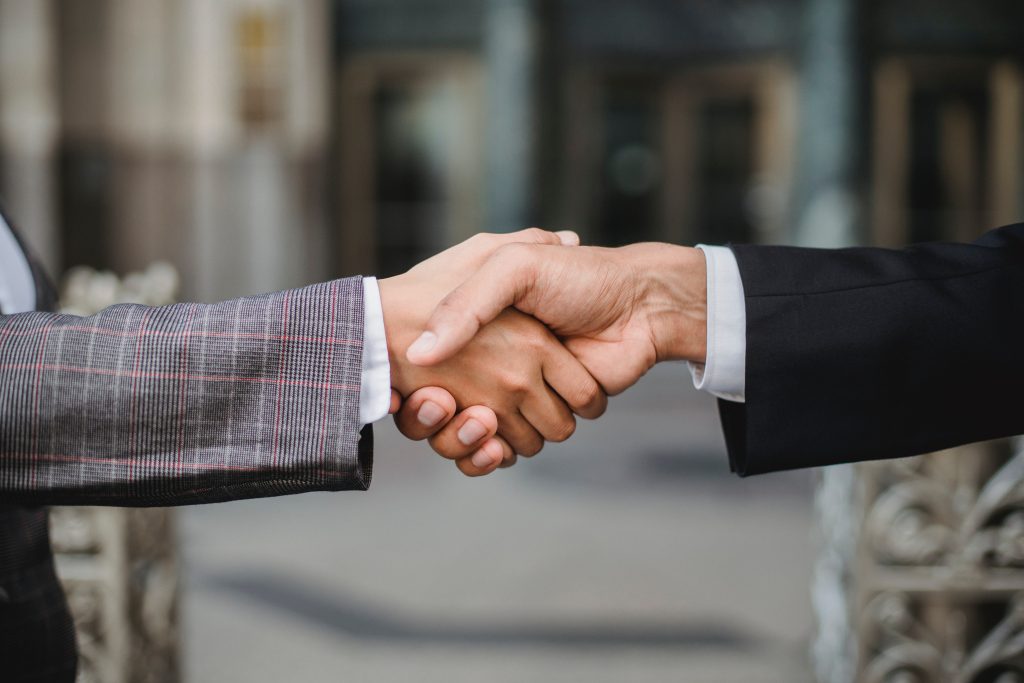 Property Sale Process from Searches to Completion
The process from searches to completion can be divided into four main stages: agreement, conveyancing, mortgage approval and financial exchange. Each stage takes time to complete and often overlaps with the next.
1. Agreement
The agreement is the most important part of the sale process. It involves the buyer, seller and their respective solicitors. The seller puts their house on the market, and their estate agent promotes it. During this stage, a seller receives multiple offers. And once they find "the one", they accept it, and the buyer pays a deposit.
When you and the seller, or their estate agent, agree on a price for the property, it is time to start looking into conveyancing.
2. Conveyancing
Conveyancing involves a series of legal and administrative tasks. These include searches, surveys, and the exchange of contracts.
A buyer would want to check for any issues in the property, like water damage or structural problems. They'll also look at any planning permits and boundary disputes.
Typically, the buyer hires a surveyor to inspect the property and give an assessment.
Once the results are evaluated, the buyer's solicitor will draw up contracts and exchange them with the seller's.
3. Mortgage Approval
If you are taking a mortgage, your lender must approve the loan. It involves multiple steps, such as verifying your income and credit score.
You must also provide evidence of your savings, bank statements, and ID proof.
But if you're a cash buyer, then this step is skipped.
If you're a seller, you must know what a cash house buyer is and the benefits of cash home buyers. It'll help you decide if you should accept cash offers.
4. Financial Exchange and Completion
This part of the process is all about money. The buyer and seller's solicitors will arrange for the exchange of money between them.
A buyer must have all the funds ready to transfer, and a seller must prove that the property is clear of debt.
Once the money has been exchanged, the completion date can be set. On this day, the buyer will receive the keys and officially become the new owner.
More About Property Searches and What Happens After Them
Property or conveyancing searches are enquiries that get information from public authorities. For instance, they might tell you if the property is prone to flood damage or if it has any unpaid council tax. It'll help you evaluate whether you're investing in the right place.
Conveyancing issues can take between three and eight weeks to complete.
In case of any issues, the conveyancer and the buyer will talk it out. It can push the exchange date further. At this point, the buyer can legally pull out or renegotiate the price.
After the searches, the buyer's solicitor will draw contracts and exchange them with the seller's.
The Timeline for Reaching Exchange of Contracts and Completion
The time it takes to reach the exchange of contracts from searches can vary depending on both sides.
If everyone involved is on time with their tasks, the conveyancing process can take up to eight weeks. But if there are certain issues or delays, it might take more than 12 weeks.
In case of issues, the conveyancer will create a report for their client. It'll include potential problems. This report will help renegotiate the offer.
In most cases, however, the exchange of contracts and completion of the sale can happen within 8-12 weeks.
If you're working with a cash buyer and wondering, "how long does a cash house sale take?" then it is usually faster than a traditional house sale. It is because a cash buyer doesn't have to sell a house to buy yours. They have upfront cash, so it is faster to reach exchange and completion.
Usually, the cash house sale can happen within 7-14 days.
The Importance of Preparation for a Smooth Exchange and Completion
Preparation is key to achieving a smooth exchange and completion of a property sale. The buyer and seller should ensure all the necessary documentation and information are in order before proceeding with the transaction.
It is also important to have clear communication between the buyer and seller and their respective solicitors or conveyancers. It'll ensure that everyone is aware of the progress of the transaction and any potential issues that may arise. Having a clear timeline for the exchange and completion dates can also help to avoid any unnecessary delays.
It is also crucial to work with a qualified conveyancer or solicitor. They'll guide you through the process and make sure all your documentation is in order.
Ensure you reach out to several professionals and compare prices and services before making a decision.
Common Delays in the Property Sales Process and How to Avoid Them
There are a few common delays in the property sale process.
Delays in Mortgage Agreements
To avoid this, make sure you have all the necessary documents ready to submit and also understand what information is needed from your lender.
Issues with the Title Deeds
Another common delay is when the buyer finds issues with the title deeds. It can be avoided by ensuring that all the necessary paperwork is in order before putting the property on the market.
Delays in getting Searches Done
It is important to understand that getting searches done will take some time. To avoid any delays, make sure you submit your application as soon as possible
Conclusion
Understanding how long the process of exchange and completion will take is important for both buyers and sellers. It can help you to plan better and avoid any potential delays.
Remember to work with an experienced conveyancer or solicitor and have all your paperwork in order before proceeding with the transaction. If you want to sell your home urgently and are looking for the best cash buyers, get in touch with us.