It's no secret that 2023 has begun with some uncomfortable realities for many, and with less than favourable forecasts on the horizon when you watch the news.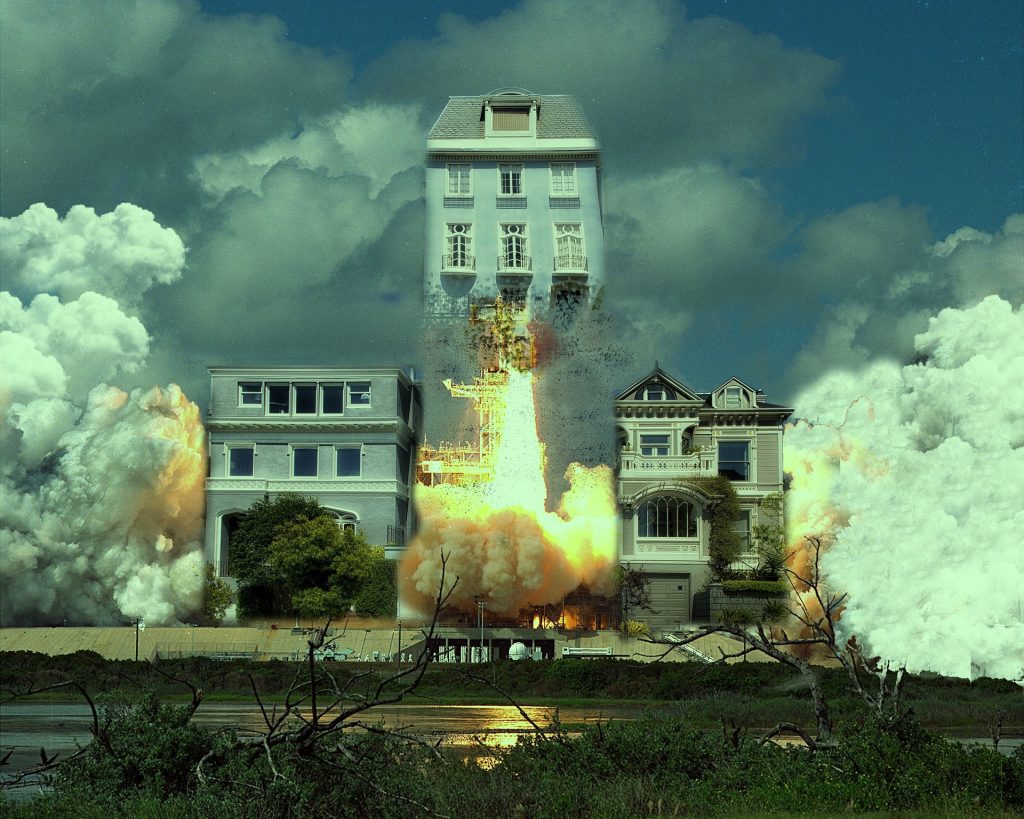 From the cost of living crisis to the prospect of recession, many are worried about cash flow, while others want to place themselves in the best position to maximise opportunities. Your property is one place you can release equity and place yourself in the best position to act quickly, but when is the right time to sell, buy, stick or twist? 
In this article we start by looking at the chances of rising house prices in 2023, and whether or not you should buy a house now or wait until 2024.
The house prices 2023 forecast UK
According to the Halifax UK housing market review and outlook for house prices in 2023, after a buoyant first half of 2022, the market flattened before experiencing a -2.3% decrease towards the year's end. The prediction is that the downward trend for house prices in 2023 will continue, falling by around 8% – a number corroborated by the Office for National Statistics and the Land Registry.
However, that drop needs to be considered in context. It came after meteoric rises in house prices driven by the pandemic. Between March 2020 and August 2022, Halifax estimates that the average house price rose by a record 23%, and property prices remain +19.4% higher than they were at the onset of the pandemic. Supply is still there, demand has receded, and rising interest rates make everyone more cautious.
The message? Your property is still worth more than it was. In the year to November 2022, annual house price growth was still +4.7% and in January 2023, Rightmove reported that the average asking price of the property listed was still up by 0.9% compared to December under the headline 'House prices see biggest New Year bounce in three years'. So while it's predicted that house prices will fall, currently you're still in a better position in terms of house value than you were a year ago.
What makes your house value go up?
Many of the things that make house values go up are beyond our control as individuals. For example:
Rising inflation
Rising interest rates
Market supply and demand
The cost and availability of building materials
The cost of property development is driven by labour shortages
Changes in local infrastructure. i.e: new transport links and schools
Good school ratings
However, there are small things that you can do to add value to your property and improve its marketability to make it more competitive in the marketplace without spending large sums.
For example:
Repaint the interior and exterior for a fresh, clean appearance
Fix small defects such as mouldy sealant, limescale in the kitchen or peeling paint
Tidy up the front of the house for first impressions
Keep the garden neat and plant pots with seasonal flowers
Put clutter away
If you don't have parking but can add it, do
Instal smart home technologies, especially if they will improve energy performance
Freshen up kitchens and bathrooms – buyers will pay more if these key spaces don't need replacing
What makes your house value go down?
As with the question of what makes house values go up, many of the things that can cause house values to decrease are beyond your control. Again, this is impacted by inflation, interest rates and public confidence as well as factors such as the closure of nearby public services, low school ratings and a rise in unemployment. 
There are some things that impact the value of your property, which you should consider on the way in, and that can pay dividends down the line. In other words, stay conscious of these factors when you buy a house:
Safety in the local area (including any registered sex offenders nearby)
Noise pollution/traffic noise
Poor construction
Noisy neighbours
Things that are more within your control, can:
Neglected maintenance
Energy inefficiency
Poor workmanship
Poor landscaping
Outdated kitchens and bathrooms
A damaged roof
Not feeling clean and tidy
What happens to house prices in a recession?
Typically house prices tend to fall in a recession, so if the UK does this then 2023 house prices may well drop. This is a simple question of supply and demand. In a recession mortgage, lenders make it harder to borrow. Also, more people tend to lose their jobs, meaning there is less demand for property and people who need to sell because they can no longer afford their homes are willing to let them go for less.
Should I buy a house now or wait for a recession?
While 2023 house prices are downward trending, they are not predicted to crash. This is good news all around, but in terms of deciding when to buy a house, it gives you some options depending on whether your two main reasons to consider buying a house in a recession are that there is less competition and prices tend to be lower, making it a buyer's market. The drawbacks are high-interest rates and potential income changes that could impact affordability.
In addition, if you also have a property to sell then you will likely get a lower price for that as well. However, much depends on your personal position and what you want to achieve from buying and selling property at the moment. For example, if you're a cash buyer you will be in a better position to take advantage of 2023 house prices by making lower offers and being able to move quickly, which lots of people who want to sell will find more appealing than being caught in a chain.
Signs the housing market will crash
How do you know if the housing market will crash? The most visual indicator is when lots of properties are on the market but nothing is really selling. However, that alone doesn't cause a crash.
Much depends on how eager people are to sell. If people have to sell property, for example, then that can drive property prices right down. If people just sit on them, then we don't so much experience a crash as stagnation in the market. While the causes of a property are varied, broadly speaking the key indicators that it could happen are:
A downturn in the economy
A rise in interest rates
A drop in demand
So, will the housing market crash in 2023 UK? While the 2023 house prices are not predicted to crash, those three factors are currently in play.
Should I buy a house now or wait until 2024?
On the face of it, the current market doesn't make it look like a great time to buy. However, it all depends on what position you're in. While it's great when property prices are generally trending upward, that's not necessarily the perfect time to capitalise on your investment or buy well.
When things are more volatile, opportunities arise. As mentioned, if you're a cash buyer and you have researched the market in your chosen area, it places you in a great position to act quickly. That might mean purchasing your dream home or investing in something that will achieve the most gains when property prices start to go up again.
Ultimately, though a downward trend in property prices can be anxiety-making, while we're in the early stages of that process it can be a great time to position yourself and do well in a market where lots of other people will likely standstill.
Want to find out what you could get for your property today? Speak to our expert in-house team about getting a cash offer, fast, and make the process of selling your home simple and stress-free.