With interest rates at a 13-year high, it's clear that the last few economically turbulent years have taken a toll.
New research by Zoom Property Buyer reveals the biggest house price increase across the UK's top 10 biggest cities.
House Price Increases in the UK's Top 10 Biggest Cities from January 2020 to June 2023
Liverpool: 40.92%
Nottingham: 32.11%
Manchester: 27.52%
Glasgow: 27.51%
Leeds: 24.39%
Newcastle upon Tyne: 23.65%
Sheffield: 22.23%
Birmingham: 20.98%
Southampton: 18.31%
London: 10.93%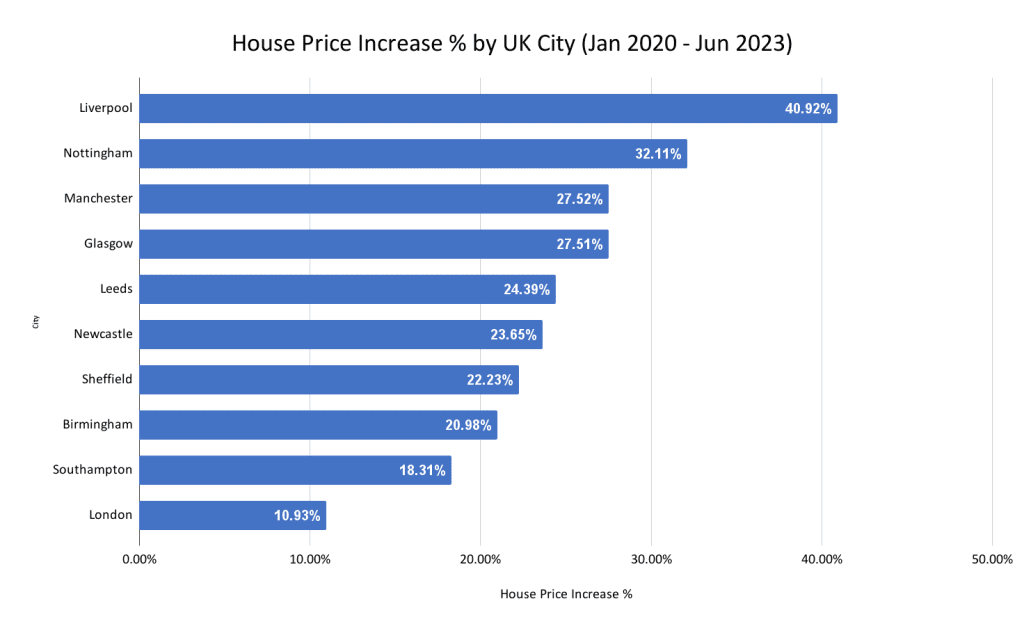 House Price Increases Broken Down by Region
And across the UK, some surprising results emerge – despite the reputation of the South for expense, it's the North West that reveals the highest hikes in house prices.
North West 34.22%
East Midlands 32.11%
Scotland 27.51%
North East 23.65%
Yorkshire and the Humber 23.31%
West Midlands 20.98%
South East 14.62%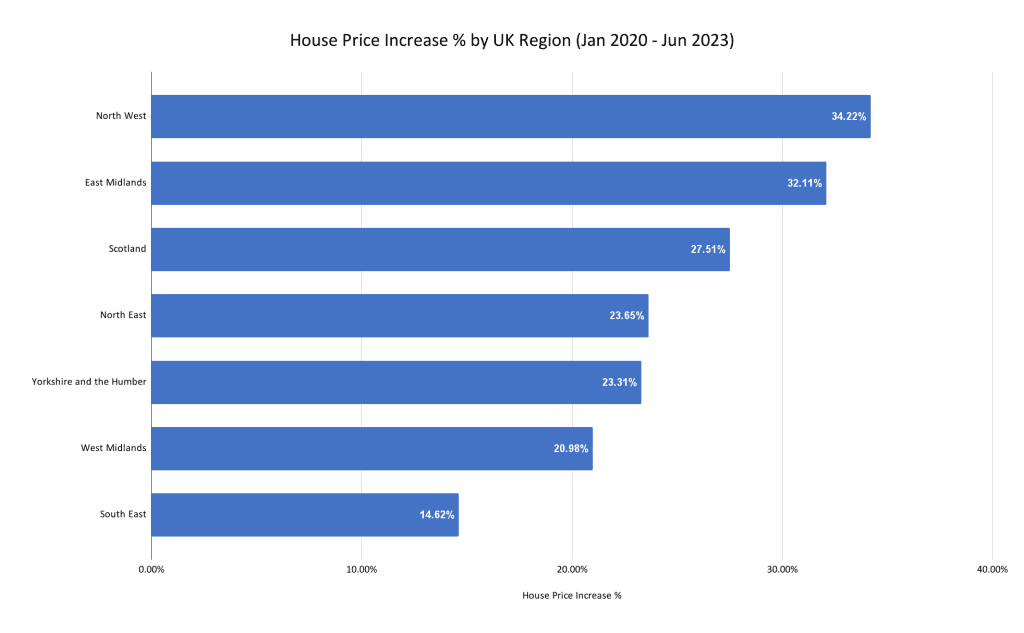 UK Property Market Today
"These findings provide a comprehensive view of the UK property market, highlighting the diverse growth patterns across cities and regions," states Zoom Property Buyer's Mark Hardman.
"It's unclear how these trends will continue in the wake of instability in the property market," he added, "but the impact of the post-pandemic economy has seen increases of up to a third in some parts of the country."
The findings also underscore a prominent North/South divide in the UK property market – but not as you might expect.
While cities in the North such as Liverpool and Manchester have seen the most significant growth, London still remains the most expensive, with average house prices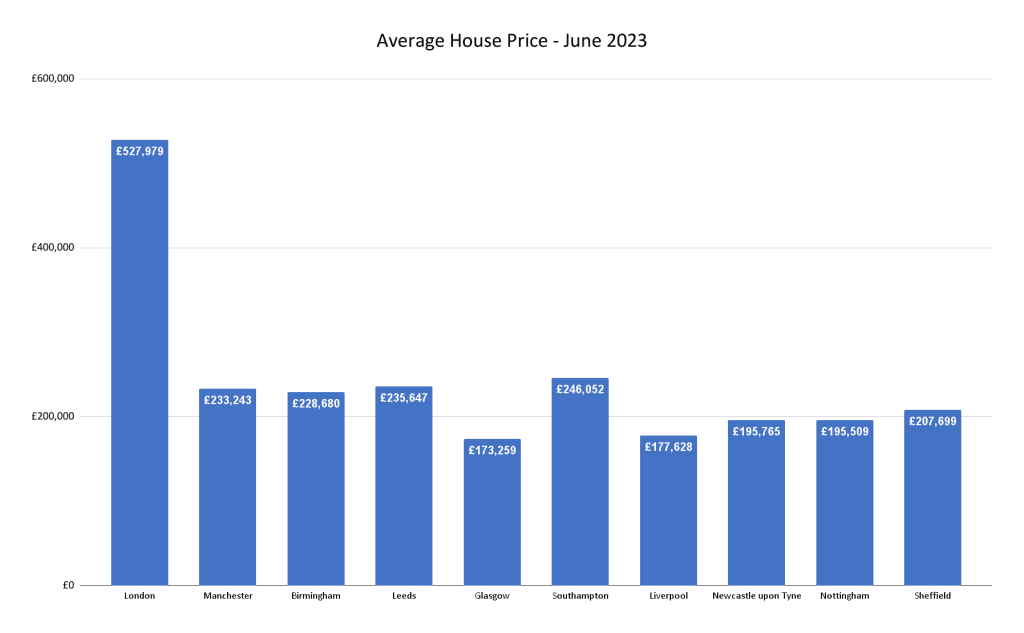 Where does your region rank on the list?
Methodology Based on a review of average house prices in each city month-on-month between January 2020 and June 2023. Data from HM Land Registry.