A recent analysis of the UK property market by Zoom Property Buyer reveals that detached houses have seen the most significant rise in prices, with an absolute increase of £96,335 from June 2020 to June 2023.
Demand for detached houses sees a boom
This trend was most pronounced between June 2020 and June 2021, when detached houses experienced an impressive 14.90% rise, highlighting a boom in the market following the initial pandemic slowdown.
While the growth rate slowed down in the subsequent years, detached houses consistently outperformed other property types in terms of price appreciation.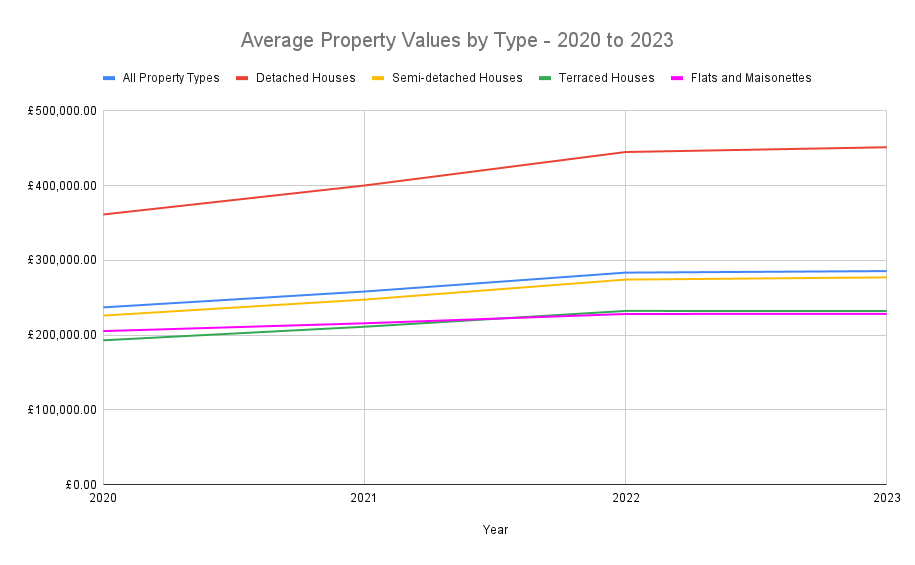 Property growth across the market
The broader property market also witnessed robust growth. Across all property types, the average prices surged by 13.20% in June 2021 compared to the previous year. This growth was followed by a 6.44% increase in 2022 and a more modest 1.69% rise in 2023.
Flats and maisonettes, while showing consistent growth, lagged behind other property types. These properties saw the smallest year-on-year increases, with a notable 8.30% rise in 2021, followed by 3.65% in 2022, and a mere 0.85% in 2023.
Analysis based on data from HM Land Registry, January 2020 to June 2023.